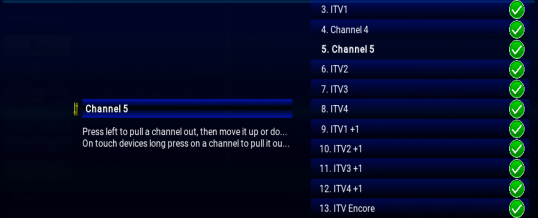 With iVue TV Guide you can rearrange tour channel list to put your favorite channels at the top or hide channels you do not want. To do this follow the steps in this tutorial.
Open Kodi on your device.
Select PROGRAMS or Apps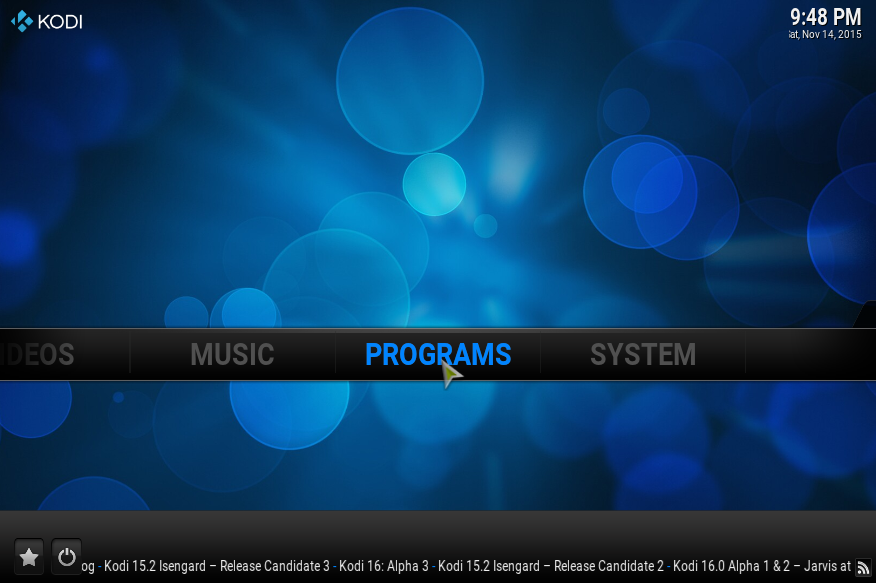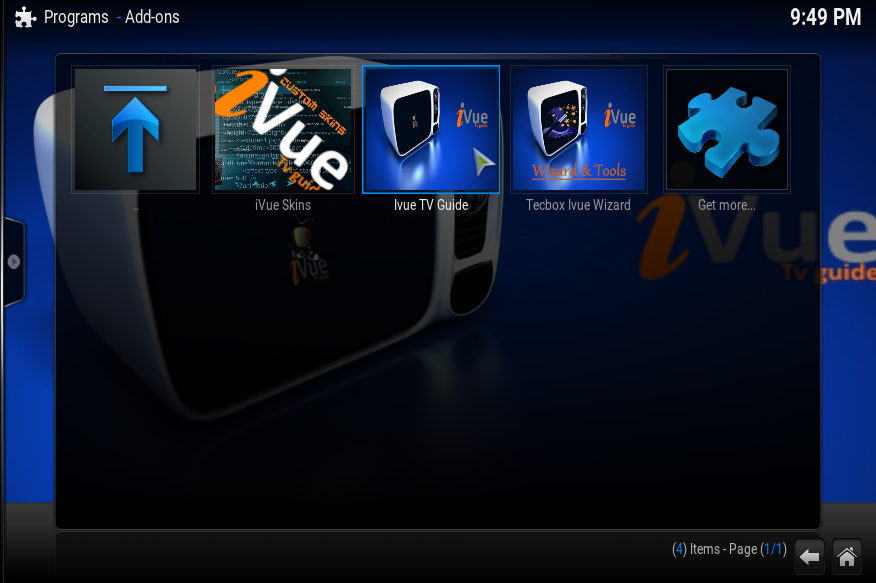 Once your guide has loaded open the Context Menu (C on your keyboard, right click with a mouse, long press on touch screen devices or Menu button on your remote)
Select Channels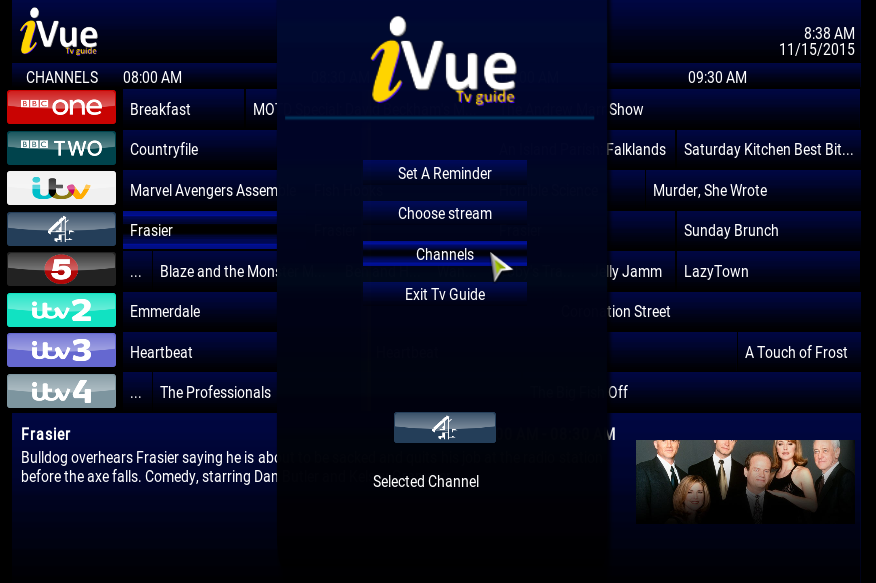 You will see a list of ALL channels on your selected XML. To deactivate a channel Click on the Green Tick. The Green Tick will Change to a Red Cross.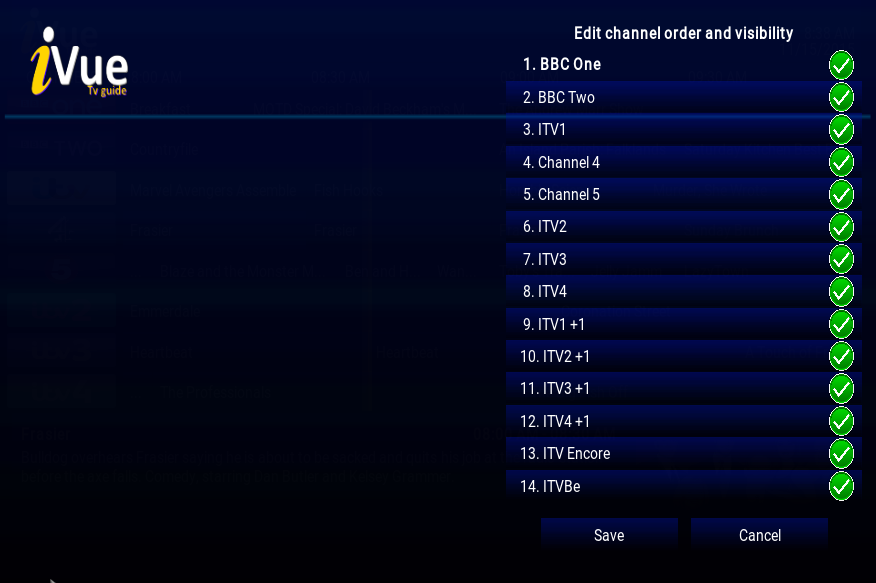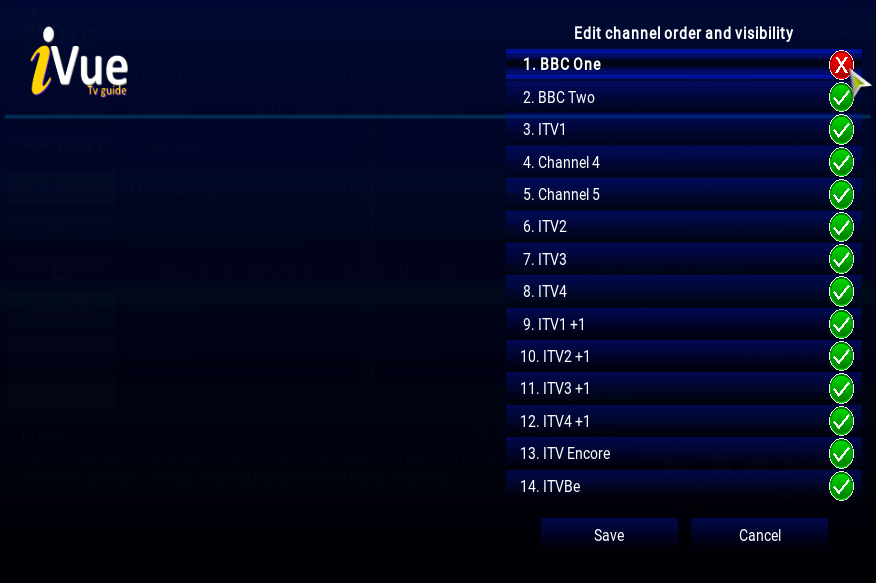 To Move a Channel press left to pull out the channel then move it up and down.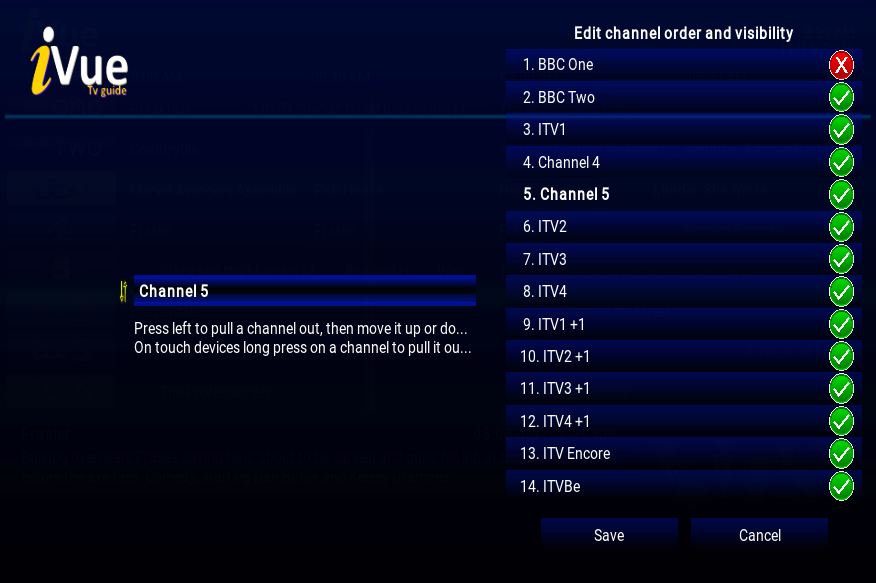 When it is possitioned correctly press right and Save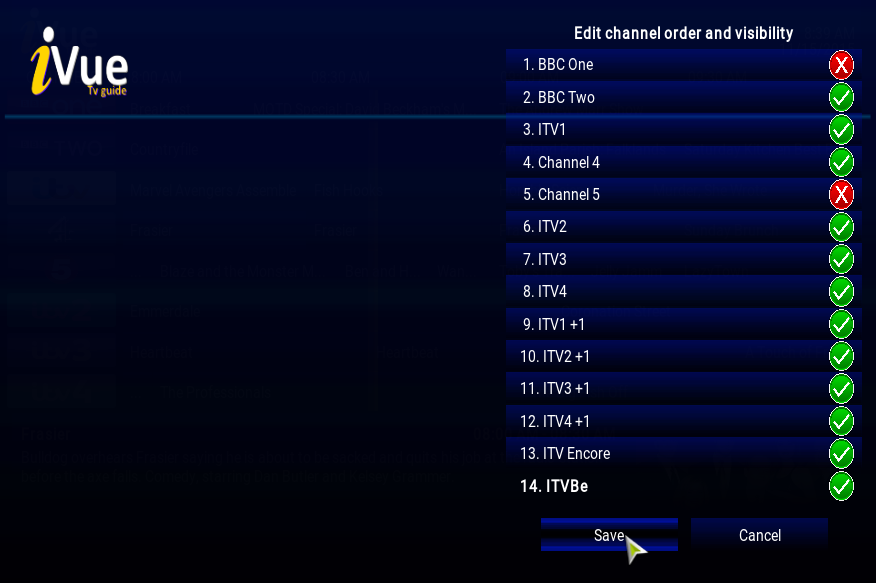 Share